The Lav-Amp: a compact lavalier and headset mic tester. Easy to use, compact. Anybody who works with a lot of wireless microphones needs one of these!
Available in three versions: Shure compatible (TA4F), Sennheiser LEMO compatible (3-pin LEMO), and Sennheiser Evolution compatible (1/8" locking plug). Please email if you are interested in a version supporting any other brand of wireless.
Operation is about as simple as it gets! Plug in a lavalier or headset microphone and a pair of headphones. Turn the knob to switch on power and control volume.
Headphone output doubles as balanced line output. So you can also use the Lav-Amp as preamp to use lav mics without a wireless system.
Extremely useful for A2 use - check mic placement while micing up an actor in their dressing room, for instance.
Also useful for testing to see if there are cable problems, or when a wireless system isn't available.
Designed and hand-made in the USA by an actual audio dude. Powered by a single 9 volt transistor battery.
Prices:
"Chicago" model - Shure compatible
$80 plus shipping
"Darwin" model - Evolution compatible
$80 plus shipping
"Hanover" model - Sennheiser LEMO compatible
$115 plus shipping
Shipping typically $14. Illinois customers will have to pay state sales tax.
$80? That's outrageous! I bet could build one myself!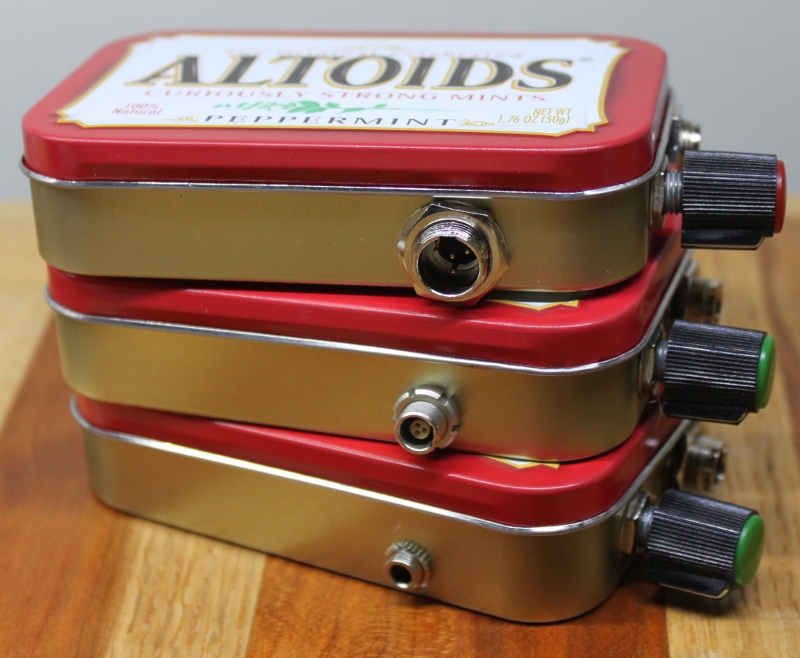 (ShureŽ is a registered trademark owned by Shure Incorporated, while SennheiserŽ is a registered trademark owned by Sennheiser Electronic GmbH & Co.)